Prior to my 30th I'd deliberated a lot about how to celebrate. My birthday fell on a Wednesday which meant that my friends would all be busy in work. I was adamant that I didn't want the day to just pass me by without doing something memorable. A few weeks before the big day I was flicking through Instagram when I saw a quote saying "I want to wake up in Paris".
And that was it, decision made! I'd been to Paris for my 18th and 21st so it made perfect sense to go again for my 30th. A few months after my birthday it was my mum's 60th as well and so I didn't have to think too long about who to invite with me to celebrate.
Tickets were booked and Mum and I travelled down to London and across to Paris on the Eurostar on the Sunday, arriving in Gare du Nord just after sunset. The plan was to fill Monday will lots of sightseeing for my mum and the Tuesday was for my interests before waking up in Paris on Wednesday and then travelling back home to celebrate with my family.
Once we arrived in Gare du Nord we hopped into a taxi and made our way across Paris to the Hotel Duminy Vendôme. It was easy to pick the hotel, I had one major requirement… that it had to be close to Chanel Rue Cambon (more of that in Paris Part Trois).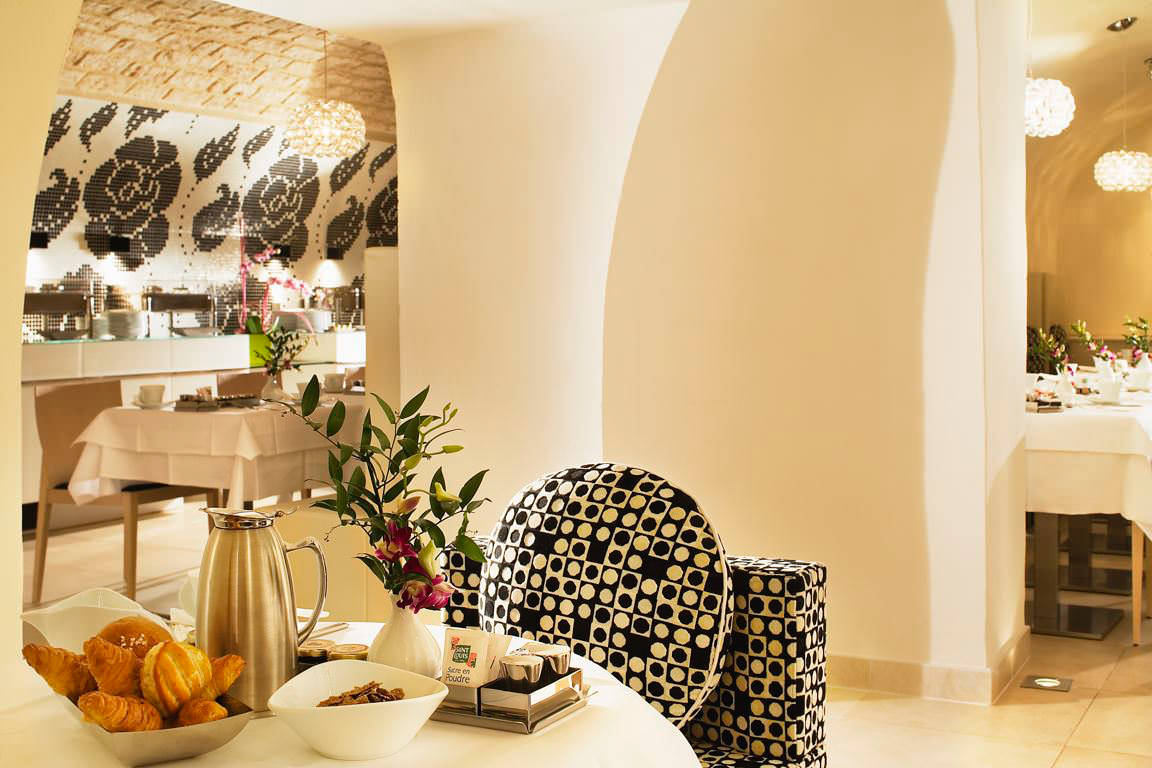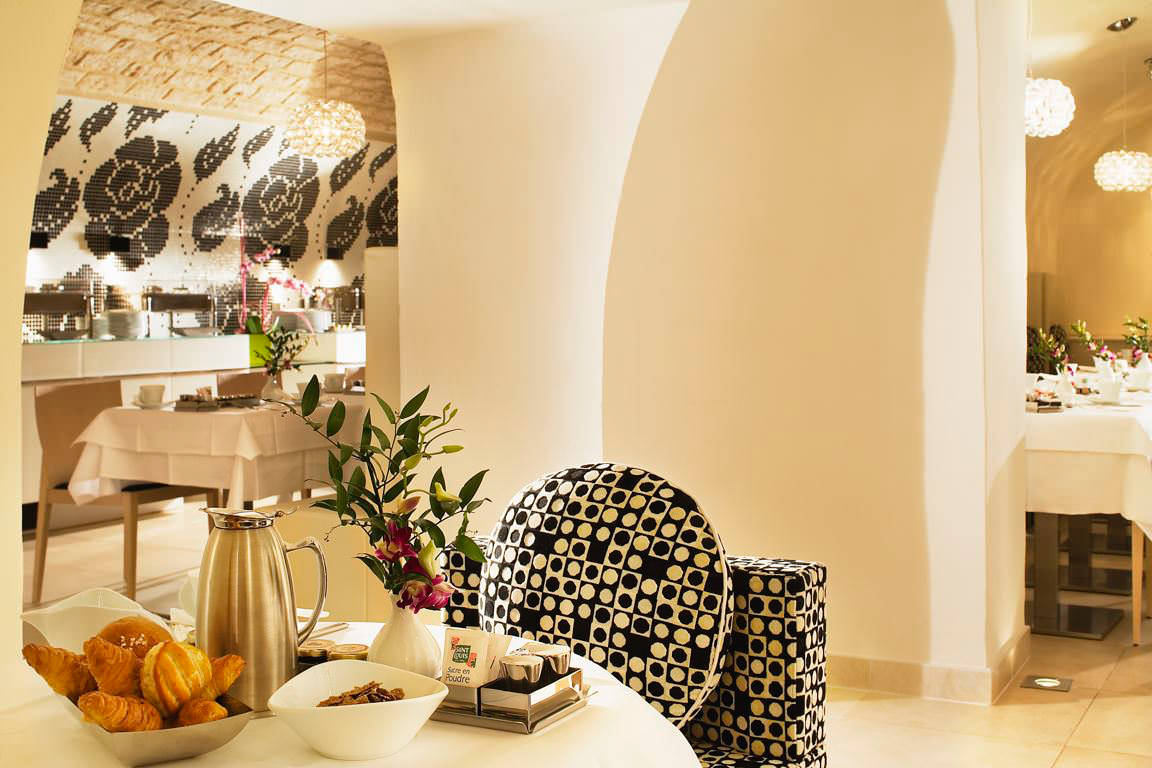 The hotel is perfectly situated in the 1st arrondissement, within a few minutes walk of the Louvre and the Jardin des Tuileries. It's clean, contemporary and has a striking dining room. It's very reasonably priced considering its location at about £110 per night (in contrast, the nearby Mandarin Oriental is roughly £700!). The bedrooms and bathrooms were on the small side but we had opted for single rooms and this is Paris after-all!
As soon as we had unpacked, we went for a walk around the area, taking our time to admire the fabulous shop displays including Dior, Laduree and Chanel as well as visiting Pierre Hermé for some of his famous macarons. We walked to the prestigious square, Place Vendôme, to admire some of the most luxurious addresses in Paris. It is home to the Ritz hotel, where Coco Chanel lived for nearly thirty years, as well as designer stores such as Cartier, Bulgari and Louis Vuitton.
We stopped at La Coupe D'Or for something to eat. It doesn't get the best reviews on TripAdvisor but it suited us perfectly, perhaps due to the generous wine servings! We sat outside of the restaurant sipping our wine and eating chocolate dessert while watching Parisians go about their business. If you've ever been to Paris you'll know that people watching is a sacred pastime. Tables and chairs generally face outwards so that each person can sit watching passers-by. After the vino we were ready for an early night so returned to the hotel ready for our early start the next day.
The following morning we set off to visit one of Paris's famous flea markets. My mum loves antique hunting and has always wanted to visit the markets, of which there are several dotted around the city. We decided upon Marché aux Puces de Saint Ouen, a 20 minute taxi ride to the north. The market is held on Saturdays, Sundays and Mondays. It's vast with over 2,500 stalls attracting both tourists and antique dealers in equal measure. It sells everything from photo frames to huge pieces of furniture and is a complete maze, I don't think we covered even half of it before our feet gave up on us. It's also a bit misleading to call it a flea market. Nothing comes cheap (150 euros for a small mirror!). Apparently you're expected to haggle, starting at about 50% of the original price, but even then it's still expensive. We were also restricted to buying smaller items due to having to carry them back home on the train. I'd still recommend a visit though, it's worth a trip even if you don't buy anything.
After the flea markets we grabbed a taxi and went to Basilica Sacre-Coeur. My mum had never been before and she was amazed at how beautiful it was. The Basilica is based on Roman architecture and took over 40 years to build. Despite the crowds, the view from the steps is the most spectacular in Paris, no wonder since it is the highest point at 130 meters above the city. Tourist favourite, harpist Hugo, was playing The Beatles Let it Be as we arrived. We stood together listening to him play while looking out over the city. We then went inside the church to light some candles. It's stunning inside, you're not really allowed to take photographs but I 'accidentally' took a couple.
We then walked down to Place du Tertre. This is a square behind the Basilica where lots of famous artists used to paint. Today, many artists still congregate and paint or draw caricatures for tourists. It has a fantastic atmosphere and you really feel the history of the area and of those who have stepped foot there previously. Picasso, Van Gogh, Hemingway and countless others lived and worked there. As you walk around you can see wall plaques identifying historic buildings and cafes. If you've ever seen the film Midnight in Paris, it captures the spirit of this area perfectly.
Having navigated the steep steps and narrow cobblestone streets of Montmartre, all pretty with the classic lampposts and trees leading the way, we stopped off in a little restaurant for some pizza. Having topped ourselves up, we went on a little tour of Montmartre which has its own vineyard, famous cemetery and beautiful parks, not to mention the Moulin Rouge. However, I was eager for mum to see more of Paris's sights and so persuaded her to head back into the city centre.
We decided to take a boat cruise along the Seine which allowed us to see the main sights in one hour including the Eiffel Tower, Notre Dame Cathedral and Musée d'Orsay. I'd definitely recommend going on either a boat tour or a bus tour of the city. There are so many beautiful places to see, if you're restricted on time it's the perfect way to see the main attractions. Yes it's a touristy thing to do but it's touristy for a reason. Our boat ticket cost around 16 euros each but it was a two day ticket so not much more expensive than the underground and with much prettier views.
Once we had finished on the boat tour we walked along the Seine stopping to view the lock bridge, Pont des Arts, and some more artists painting along the river bank. We then walked around the Louvre and the Tuileries. This part of Paris is really gorgeous. It's has beautiful architecture with perfectly manicured gardens. It's one of Paris's only open lawns for picnics and was full of Parisians catching the last of the days sunshine.
We were exhausted from all the walking and sightseeing so went back to La Coupe D'Or for some crusty baguette with cheese, red wine and more people watching before getting an early night ready for the following day…